Hen Day Activities
Are you planning your best friend Hens Day in Auckland and looking for some ideas? You have to come to the right place. GoBananas has a huge range of great Auckland Day Time Activities for Hens to choose from.
Most popular Auckland Hens Day Time Activities
Wine Tours to either Waiheke Island or West Auckland
Hens Party Boat cruise around Auckland harbour for 3 hours
Cocktail party with topless male waiter doing hen games
Our fun master chef challenge for Hens
Hens Life Drawing Class with nude male model
Check out our options below and remember to fill out our quick enquiry form or call the office, because not all our products are listed here.
Try this cool and different activity in Auckland. Incorporates art, fun and male nudity - an hour of total fun. You can't go wrong with this one!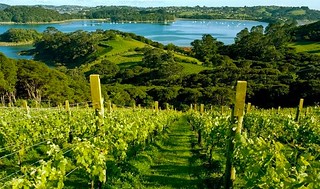 Specially designed hens party wine crawl on Waiheke Island. All transport included from Auckland, and option of adding lunch to package depending on your budget.
Only 40 min outside Auckland are some great wineries to visit. Beautiful scenery and lovely wines. Great time out with the girls.
All aboard this beautiful party boat cruising the stunning Auckland Harbour with your girlfriends for the perfect Hens Night. Exciting "entertainment" also welcome...
Get the girls together and head across to Waiheke to try something different for your hens party. Clay laser shooting is lots of fun and not just for the boys!
Put your thinking caps on with this fun hens activity in Auckland. Room escape followed by a yummy Asian inspired dinner and visit to a popular club!
Learn some new cooking skills and have a great time with your friends in this wonderful Master Chef class in Hens. Perfect for any hens party in Auckland.
How to plan a great Hens Day in Auckland
Start the hens party planning process as early as possible - summer is super busy for hens parties and some things book out weeks in advance.
Don't try and please the whole group, too many chiefs can make the process difficult and stall anything getting done. Look at what the bride would like to do and please her. It is her last day of freedom so to speak, so make day about what she would enjoy.
Try and do something new or different and book at least one thing during the day. Going out for dinner is not that unique or special, but adding a show, dancing class, or cocktail party with topless male waiter, will give it that bit of an edge. All of those options are not expensive as well so suitable for most budgets.
Take charge and plan it. Don't give up because a few of the ladies are not responding or bitching - it's just the way it is sometimes. Most importantly don't let your friend down, so get planning with GoBananas and we can make your Auckland Hens Day a success.
Set up a Facebook group, so you can start counting down the days and get people exited about coming to this hens party. It is about promoting, promoting and more promoting!
Our Popular Auckland Hens Day Activities in more detail
Cocktail Party with a topless male waiter + hens games is a great afternoon package for any Hens Party in Auckland. We come to you and set up and cover most of the Auckland region. Choose from 50 or 100 cocktails and let our bartender create some amazing cocktails for your hens day. Plus with our topless male waiter coming in for 2 hours and playing some fun hen games with you this afternoon will be fun, tasty, and affordable for all groups. GoBananas has a list of hen games you can choose from to make your life easy.
Auckland Master Chef Challenge for Hen Groups
Trust us this is not a boring cooking class, but a fun, interactive master chef class right in Auckland CBD. A chance to showcase your cooking skills (or improve them), beat the team next to you and taste some great food. The chef is hands on and show casing some dishes for the group first. You will be divided into teams and you will choose the food you want from our massive pantry and fridge. Explore new tastes and have fun in this activity. BYO drinks also, so a great way to keep the cost down.
Life Drawing Class with Nude Male Model
After a bit of naughty combined with fun and class? Then booking a nude art class activity is the perfect choice. Male model will start of gradually stripping down to full nude and trust us this is such a fun activity to do. Your host is not only outgoing, but great with hens parties and making this the highlight of your Auckland Hens Day. If you need help with a venue, let GoBananas know as we have some great Hens Friendly Venues in Auckland.